I live in Pompano Beach Florida. In two years I have lived here I have noticed the area is changing and upgrading, but because it's not really a dense area it's hard to see the changes. I think this area has a lot of opportunities to grow and become a great community. While there is a lot of opportunities, there is a very real chance it could be developed poorly. This could cause the area to be less walkable than it currently is. It can also cause even more gentrification and push working-class families out.
One area that I think could be redeveloped and have a huge impact on the community is Pompano Citi Centre. Pompano Citi Centre has been around for decades and been redeveloped every 15 years.
It was built in the 1970's as an enclosed mall, experienced struggles in the 90′ and then was redeveloped to be an "open" mall in early 2000's.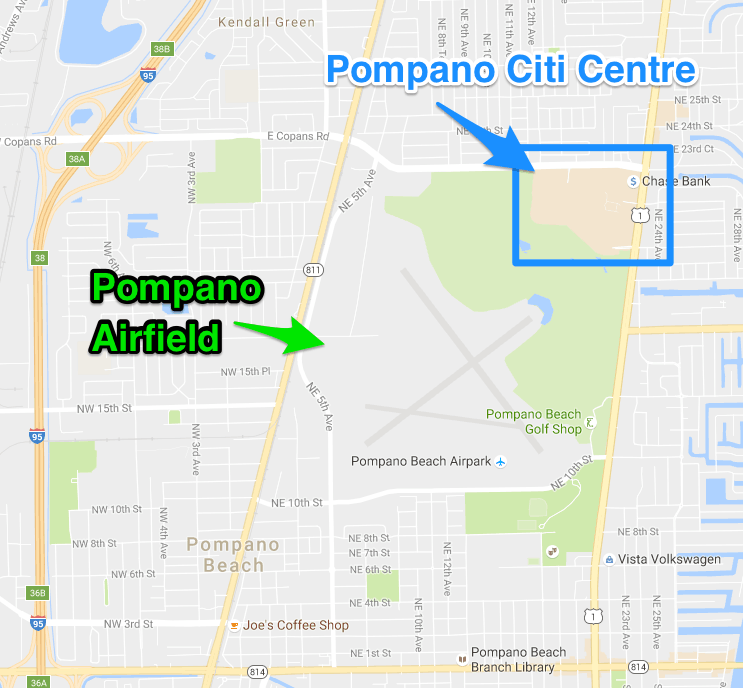 One thing I really enjoy in my free time is biking. Biking is difficult in Pompano Beach and most serious biking is done on A1A (highway along the Atlantic Ocean coast). Long bike rides are one of the biggest things I miss about living in Lincoln, NE. In Lincoln, I could bike 20 miles on great bike trails with only a few interactions with cars. Since Pompano Beach has more density then Lincoln there are fewer bike trails. There4.5-mile5 mile walking/bike path around the Pompano Beach Airpark. Best way to bike in Pompano Beach.
I have been biking around the airpark for almost two years. Every time I ride around I look at the mall and see so much more potential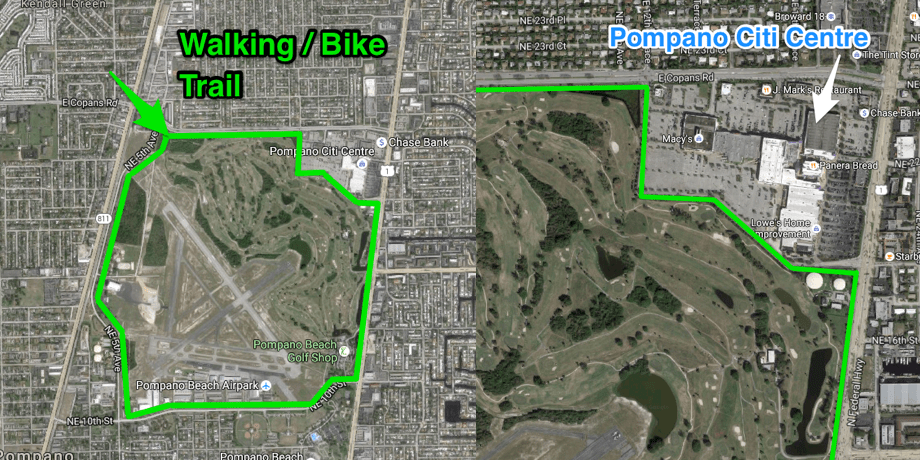 The mall is surrounded by huge parking lots that sit empty the entire year. There is not enough business to support this much parking. The only people who use the parking lot are the Pompano Beach Police for some driving exercises.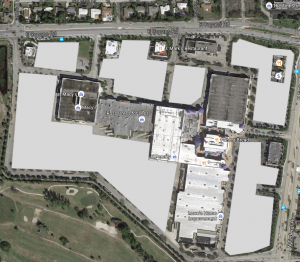 This area could be redeveloped to be a mixed-use city center like the name suggests. Adding townhouses, offices, and more businesses it could be a great place to live, work, and shop.
Using concepts from New Urbanism and from "The Smart Growth Manual"
I will be writing about how I think the area should be redeveloped.
Part 2: Housing
Part 3: Office and business
Part 4: Transportation
Part 5: Future